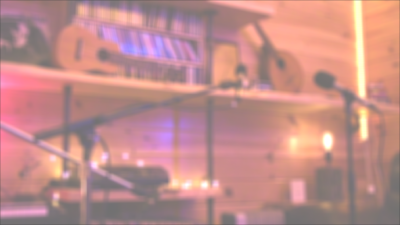 Hello, and welcome to my website! I'm Don Olsen, a Brookhaven, NY based musician, and here's a brief overview of what I do:
I am a "true multi-instrumentalist", mostly playing multiple instruments or parts, as well as singing, all at the same time. A synth guitar gives me the ability to play both bass and guitar parts simultaneously, (plus other sounds, such as piano or "synth pad" when needed). Electronic foot drums I've developed bring "live drums" into the mix; add a harmonica now and then, a vocal harmonizer pedal when needed and you can tell I'm "a busy man" when I play!
A "one man band"??? I suppose that's so to an extent, but I hope it doesn't come off that way! For me, it's a way to "arrange on the fly", giving shape and dynamics to songs I perform, all without using any "pre-recorded" tracks whatsoever. By myself, I've been told I sound very much like a trio. One of the nicest (and funniest) compliments I ever received was from a woman watching me play solo one night; she came over and said "You guys are great!" When playing with another musician, (which I often do), it sounds legitimately like a four piece band. Check it out! Thanks for visiting and I hope you enjoy it!
Phone
(347) 555-1234
Location
74 5th Avenue
at St. Marks Place
Brooklyn, NY 11217
Hours
M-Th 5p–11p
F-Sa 12p–11p
Su 10a–11p